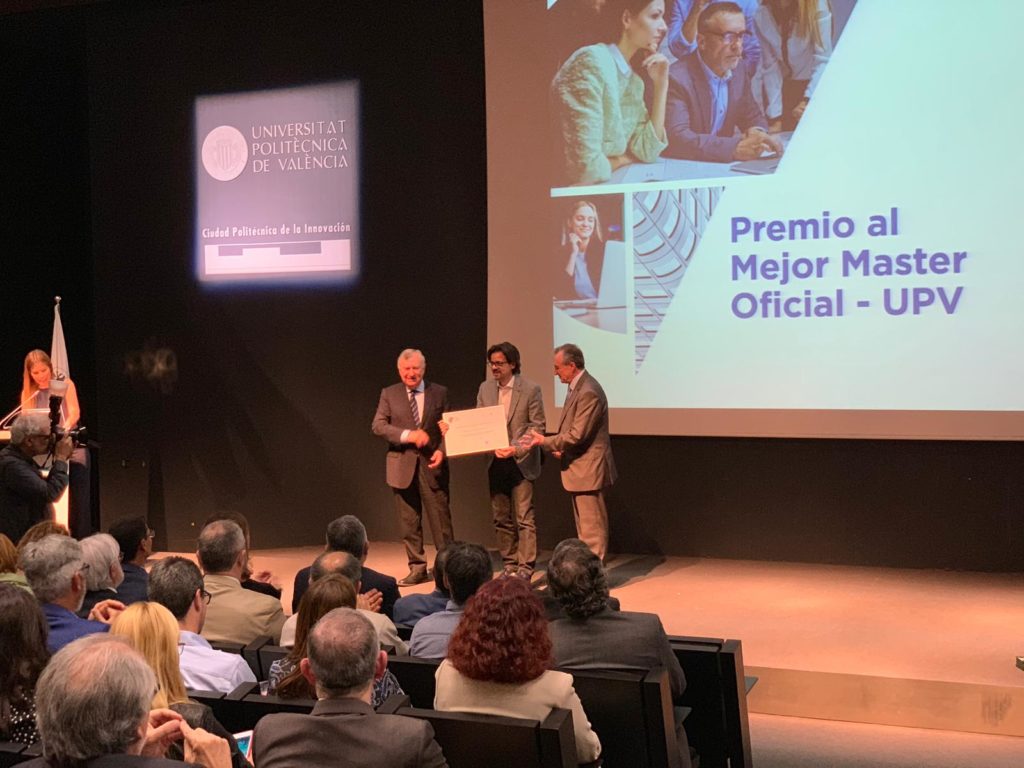 The Social Council of the Universitat Politècnica de València (UPV) has recognized the research excellence of the iTEAM Research Institute with the 2019 Research Award. The award was received by our director Narcís Cardona in the XVIII Award ceremony chaired by the highest authority of the Social Council of the UPV, Mónica Bragado, last May 9th.

The Social Council of the UPV is the body in charge of supervising the economic activities of the university and the performance of its services. In turn, it is responsible for promoting the collaboration of society in the financing of the university, as well as the relationship with its cultural, professional, economic and social environment.
More info about the awards can be found in UPV web site.