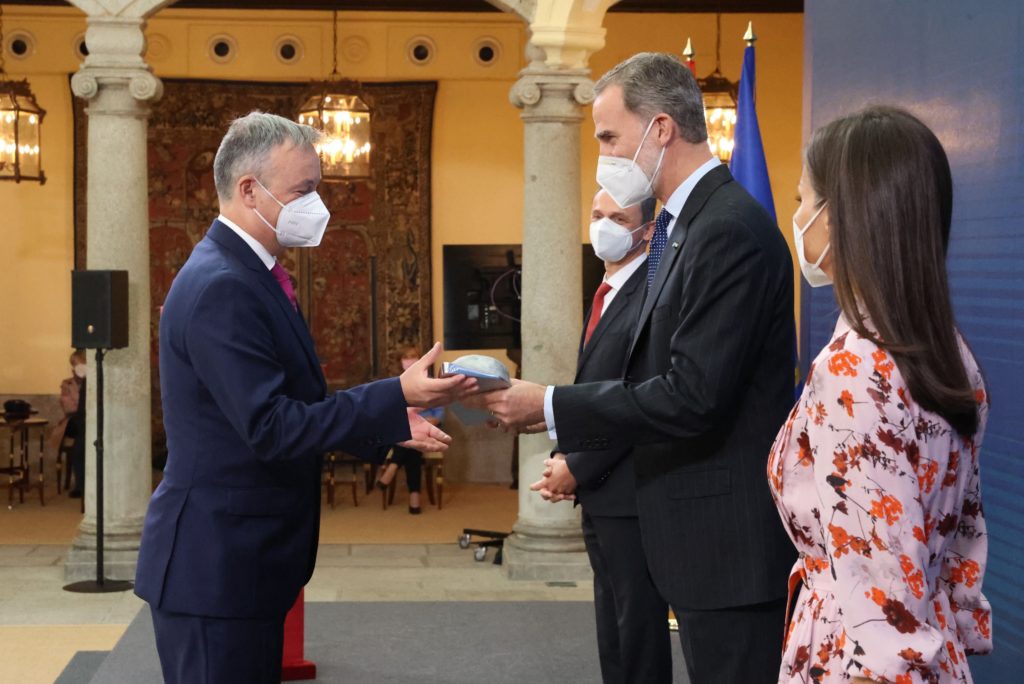 This morning our colleague José Capmany, Professor at UPV and director of the Photonics Research Labs at the iTEAM, received the "Leonardo Torres Quevedo" National Research Award 2020 in the Engineering area.
The jury of the 2020 National Research Awards decided to grant Capmany this award for his pioneering contribution to the field of photonic engineering and optical telecommunications, through a cutting-edge scientific activity with a significant international impact. In addition, he highlighted the exemplary nature of Capmany's professional career, his leadership capacity and his perseverance in developing the practical application of his research.
Full article in Spanish here.
More information in the Photonics Research Lab website.