On November 12, the workshop "Experience the 3D spatial sound of the future" took place as part of the activities programmed in the Science Week of the Comunidad de Madrid.
This outreach activity was carried out by Pablo Gutiérrez Parera, postdoctoral researcher at iTEAM, in collaboration with José Antonio Belloch Rodriguez, professor at Universidad Carlos III de Madrid (UC3M). During the session, high school students and UC3M professors and researchers were able to listen and experiment with 3D binaural sound, generating an interesting debate on spatial sound technologies and their applications.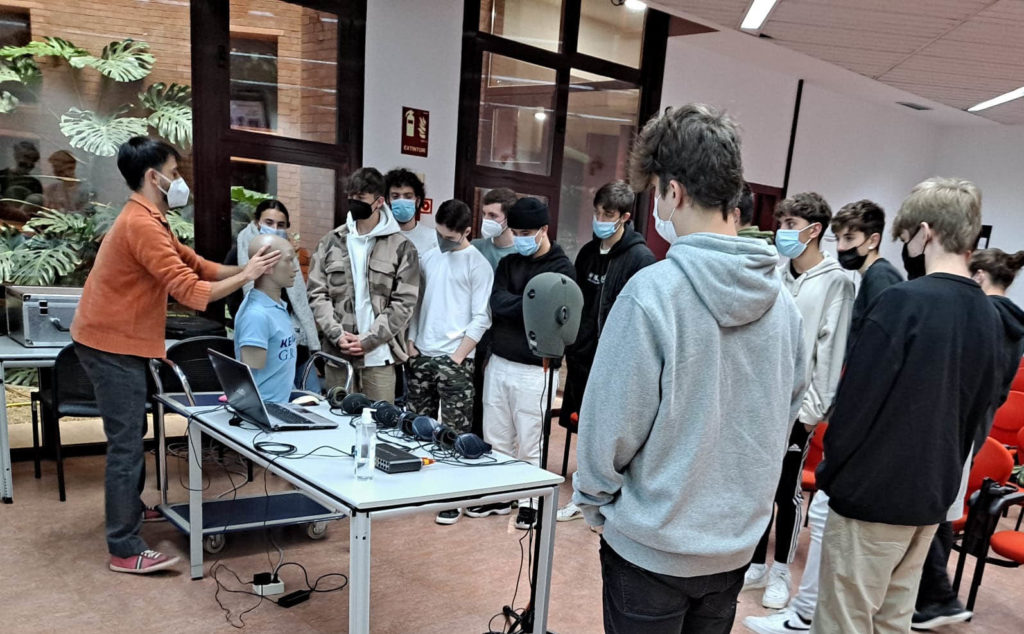 Binaural sound allows the reproduction of hyper-realistic spatial sound through headphones. This technology is currently attracting a lot of interest in both academia and industry, with recent commercial music formats using binaural sound and the focus on the challenges of Virtual and Augmented Reality.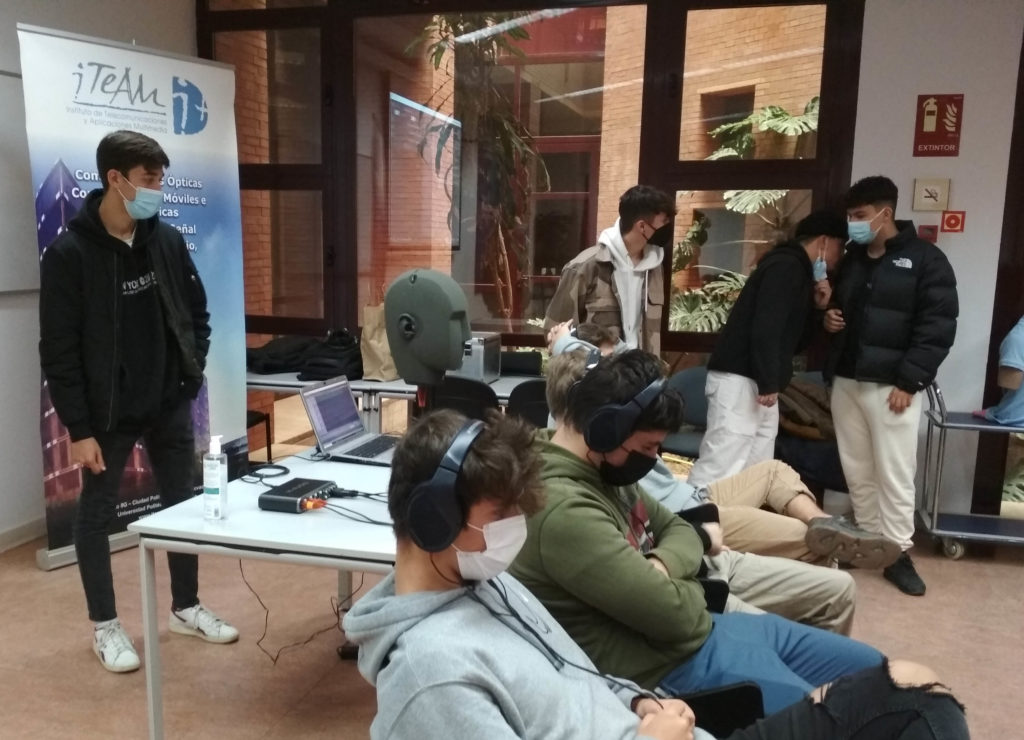 It was a very fun day to share and disseminate the work being done at iTEAM on sound perception and 3D sound.