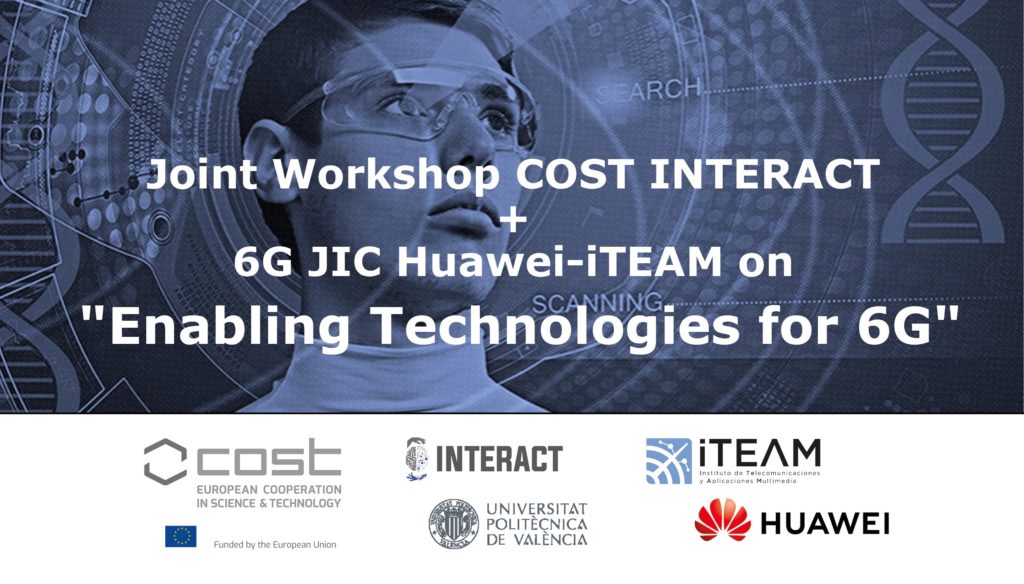 iTEAM organizes together with Huawei  the Workshop COST INTERACT + 6G JIC Huawei-iTEAM on "Enabling Technologies for 6G" which will be held in Valencia, at the UPV Campus, Valencia, Spain on September, the 19th, of 2022.
The registration to the workshop is free (online/presence), however the face-to-face attendance is limited.
For more information about the workshop, please visit the webpage: https://www.mcg.upv.es/en/joint-workshop-cost-interact-6g-jic-huawei-iteam-on-enabling-technologies-for-6g/
The worshop is co-located with the INTERACT 3rd MC and 3rd Technical Meeting organized by the COST Action CA20120, "Intelligence-Enabling Radio Communications for Seamless Inclusive Interactions" which will be held on September, from 20th to 22th, at the ETSI Telecomunicacion Building.
More information here: https://interactca20120.org/meetings/3rd-mcm-and-technical-meeting/.